Zhongtong Bus Launches Blue Sky Users' Experience Plan
2014.04.02
On March 28, 2014, "Blue Sky Plan", Zhongtong bus national tour, was launched in Wuxi, Jiangsu. Over 100 people including senior managers from Zhongtong and leaders from Subei Transport Company, Bus company and Tourism Company attended the meeting, jointly witnessed the "green" of Zhongtong's new energy buses, gas buses and customized buses, impressed by Zhongtong's courage to take up social responsibilities.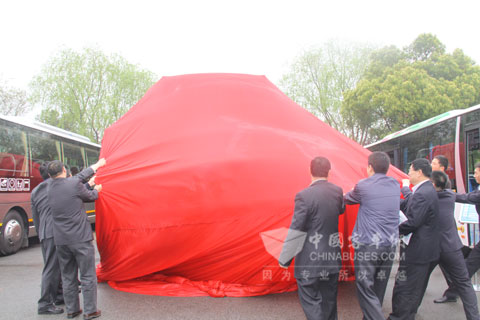 Zhongtong bus for a green future in action

In order to strengthen our in-depth understanding of the Zhongtong products, the technical director from the sales department Wang Feng introduced that Zhongtong started its new energy buses research and development in 2004, undertaking three of projects of the national "863" research. Zhongtong has independent intellectual property rights in the three core technology areas of battery, motor, vehicle control. After generations of product improvements and upgrades, its new energy buses are now safe, reliable, energy-efficient, in line with national new policies and market changes. The new energy bus products include 26 kinds in three categories, which are pure electric buses, plug-in hybrid buses and conventional hybrid buses, covering the the length from 8 to 12 meters with mass market promotion.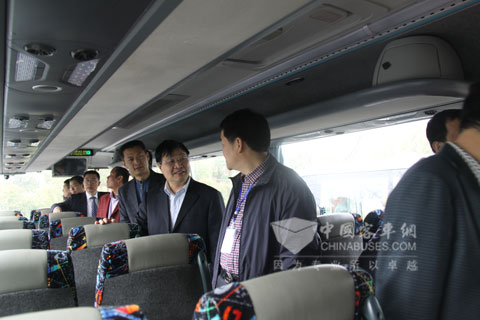 New energy products of Zhongtong are safe and reliable, as well as energy-saving. Zhongtong ensures the assessment of the whole bus with comprehensive detection and evaluation mechanisms and test detection mechanisms. Its mature power system attributes to the vehicle reliability and energy conservation, with the perfect service system effectively protecting the normal operation of the vehicle.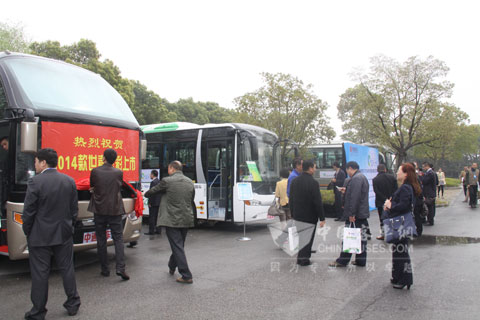 Subsequently, Zhongtong launched LCK6128HQ1 luxury tourist bus, which has a complete operational plan and a number of unique and innovative technologies. Safe, energy-saving and comfortable, it brings a new experience for operation. It has a vigorous and powerful outlook stretched out by the hard and smooth lines, equipped with stylish, durable, energy-efficient LED headlamps. The independent front axle, EPS electronic stability control system, Multifunction Bluetooth system and 360-degree panoramic look around system will together better serve the user.